NEW FREE 10-DAY HAPPINESS CHALLENGE
Everyone can be Happy - Yes even You!
Ten days, Ten thoughts, Ten actions, to help you feel your best.
If you are unhappy in life, it is time to change things. Nothing will change if you don't!
Let us motivate you with an inspiring quote and one simple action to take, that will immediately help you to lead a happier life.
Boost your Happiness during tough times
The covid pandemic has touched us all, whether physically, mentally, professionally, or personally. I want to help by boosting your happiness in life with this free program.
JOIN THE CHALLENGE
Each day you will receive an email with a new challenge to motivate, encourage, empower, inspire and activate you!
THE GOAL
This email challenge will:
Move you away from feeling unhappy, frustrated, overwhelmed or hopeless
Push you to take a new perspective on the things that make you unhappy
Give you the courage to try something new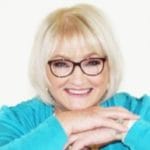 Hi I'm Denyse, Your Intuitive Coach.
Together, we will move you forward towards living a happier life.
HOW IT WORKS
Each day I'll send you a short email with a beautifully illustrated and motivational quote, together with a small action to take, such as:
Look forward not backwards
Focus on the solution
One in, one out
….. And so much more!
TEN DAYS, TEN THOUGHTS, TEN ACTIONS TO HAPPINESS
Each day these emails will encourage you to take small steps that will have a big impact on your happiness. At the end of the challenge you will see just how much happier you are in your life. It will be so much easier to continue some or all of the ideas you received during the 10-Day Happiness Challenge.
TESTIMONIALS
"The process is fun, energizing, in some cases eye-opening"

Helga K